Steven Gerrard ID Combine
June 25, 2022 9:00 AM - June 26, 2022 3:00 PM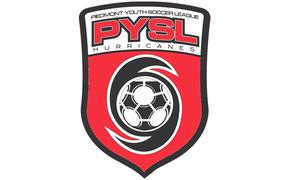 YOUR PATHWAY TO THE NEXT LEVEL MUST INCLUDE
RECRUITING - DEVELOPMENT - IDENTIFICATION
All players boys and girls will have the opportunity to be scouted and recruited for the Steven Gerrard Academy in Liverpool UK. Our partnership with the Steven Gerrard Academy will help students from the USA go to the UK and have access to an amazing experience through studying at university and playing soccer at one of the most prestigious football academies in the UK. The opportunity to study and live in Liverpool, one of the UK's most vibrant football cities with one of the most well-known histories in the game of football, is an opportunity that is both exciting and life changing. To couple that with what is an exceptional football program through Steven Gerrard Academy, the players that accept this opportunity will develop both educationally and improve as soccer players.
Alongside studying towards achieving their degree at Liverpool John Moores University, students will enjoy access to an elite- level football program which runs for a 10-month season. On top of weekly technical and tactical training sessions, players will benefit from access to exercise science, recover sessions and match analysis.
Academy Director and Manager of the EPL premier team Aston Villa, Steven Gerrard says: "The main idea (of this partnership) is to give young people a chance to come (to the UK) and further your education but also adding a football element to that. We want to make sure that the experience is very enjoyable and that you are collaborating with top-level coaches. We want to provide young people a platform to grow as human beings but also academically whilst doing something that you enjoy. Not everyone goes to the top of education or the top of football straight away, so players need these academies to have a place to use top facilities to keep furthering themselves as people and academically as well."
We have an array of different programs which will allow players between 16 and 21 years of age, from all over the world, the opportunity to come to one of the most unique and passionate cities in the United Kingdom, and the world, to train and play like a professional athlete.

Steven Gerrard Academy & College ID Combine
What your athlete will receive:
Study and Play Abroad Information: https://www. studyandplayabroad.com/steve- gerrard-academy/
Cost: $295.00
15 Hours of Professional Coaching & Interaction. Led by UEFA licensed coaches with experience in top academies, such as Liverpool Football Club.
The Complete Player Recruiting Pathway - Virtual AOS JumpStart College Recruiting Road Map
Complete Training Kit - Shirt, Shorts, Socks, Ball
ID Combine Number
Small, sided games. 11v11 games and interaction with coaching staff
Theme: College Coaching in the game Understanding individual Attacking / Defending Principles & roles in various formations. Goalkeeper – Striker session. This will bring additional attention and recruiting opportunities to these primary positions.
Reserve your spot: https:// eliteplayercamps.com/sga-id- combine/
The ID Combines are uniquely designed to provide all campers with access to our vast network of local domestic US college coaches,and the Steven Gerrard International Scouts.