Ultimate Frisbee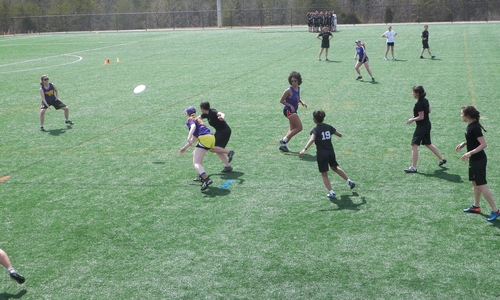 facility, Smith River Sports Complex has welcomed the sport with open arms and it has become the facility's second largest tournament series only slightly behind soccer.
Over the last year Smith River Sports Complex(SRSC) has quickly been put on the map as one of the premier Ultimate Frisbee Event destinations around. With the exceptional playing surfaces and amenities, unlike any other
SRSC has seen Ultimate players from dozens of states and has hosted 28-36 team events including the USA Ultimate Atlantic Coast College Open Regional, Virginia Fusion, and Virginia is For Layouts. Smith River Sports Complex is excited to host more Ultimate in the future and looks forward to expanding our event basis to reach more athletes and invite them to experience our ultimate fields.