Camps
2022 SRSC Summer Soccer Camps
Presented by the Piedmont Youth Soccer League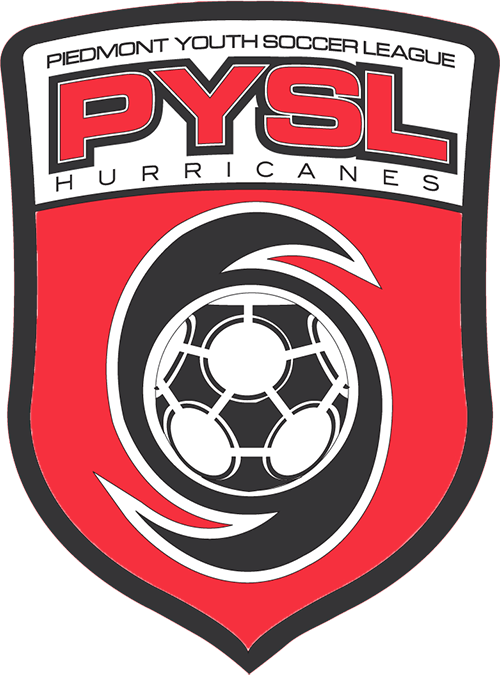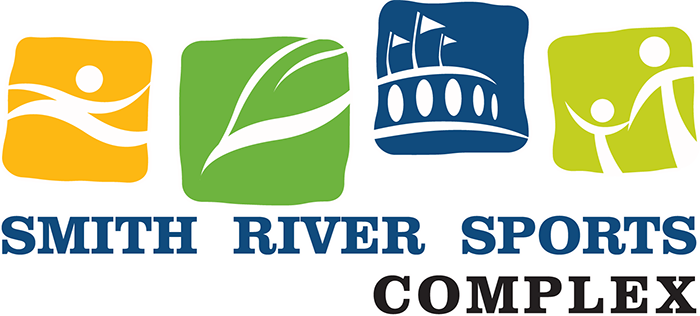 Post - to - Post Soccer Camp
The Piedmont Youth Soccer League is proud to announce it will host its first summer soccer camp in association with nationally recognized SoccerPlus - Post to Post in 2022.
Camp Details:
Dates: June 27 - July 1 2022
Times: 9.00am - 3.00pm ( Please bring a packed lunch & Snacks)
Registration: Monday, June 27, 2022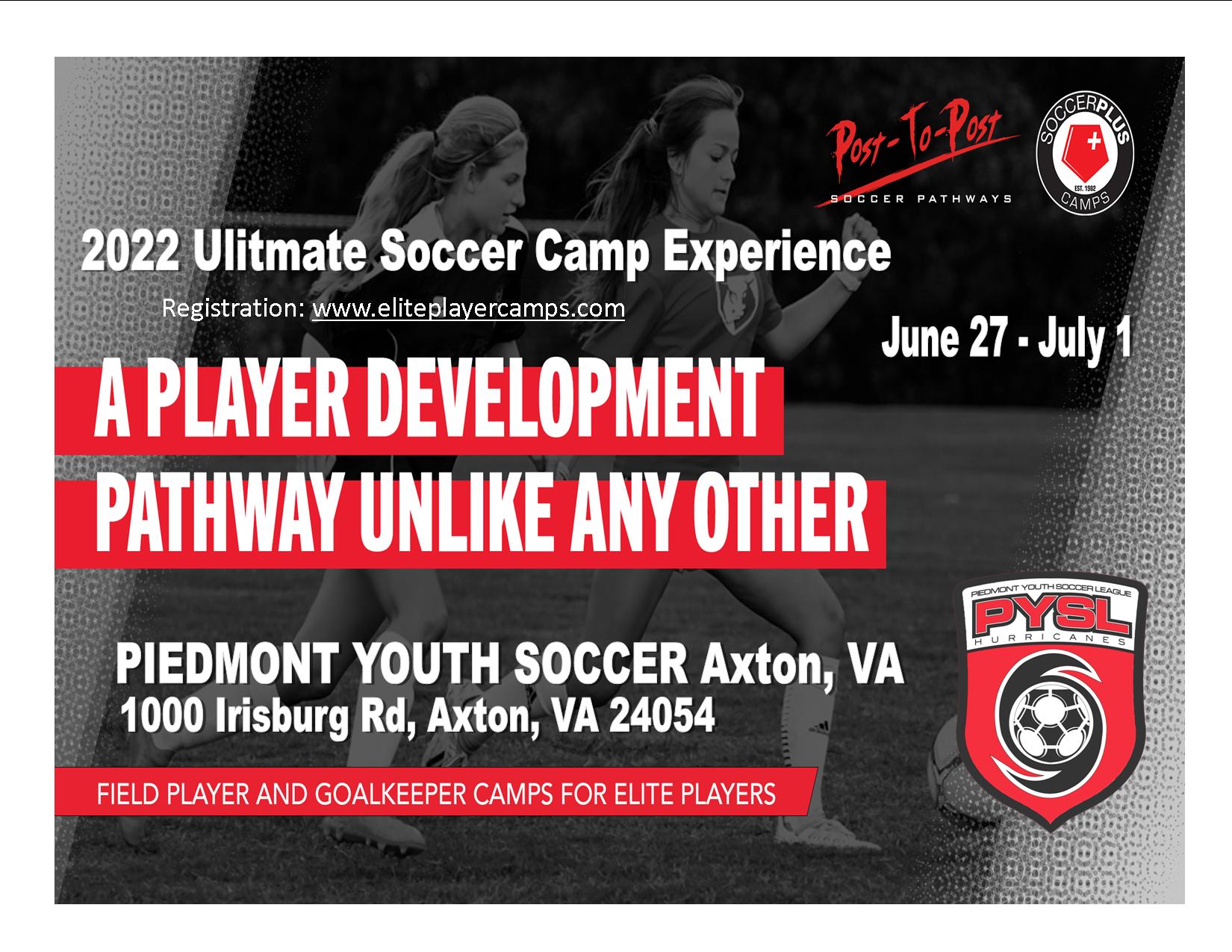 Programs: Field Player & Goalkeeper
Next Level Juniors (Age 8-13) - $205.00
Advanced (Ages 13-15) - $265.00
College Development (Ages 14-19) - $295.00

Location: Smith River Sports Complex
Address: 1000 Irisburg Rd, Axton, VA 24054
See below for additional information
Field Player: https:// eliteplayercamps.com/field- player-camps/
Goalkeeper: https:// eliteplayercamps.com/ goalkeeper-camps/
Steven Gerrard Academy & College ID Combine
What your athlete will receive:
Study and Play Abroad Information: https://www. studyandplayabroad.com/steve- gerrard-academy/
Cost: $295.00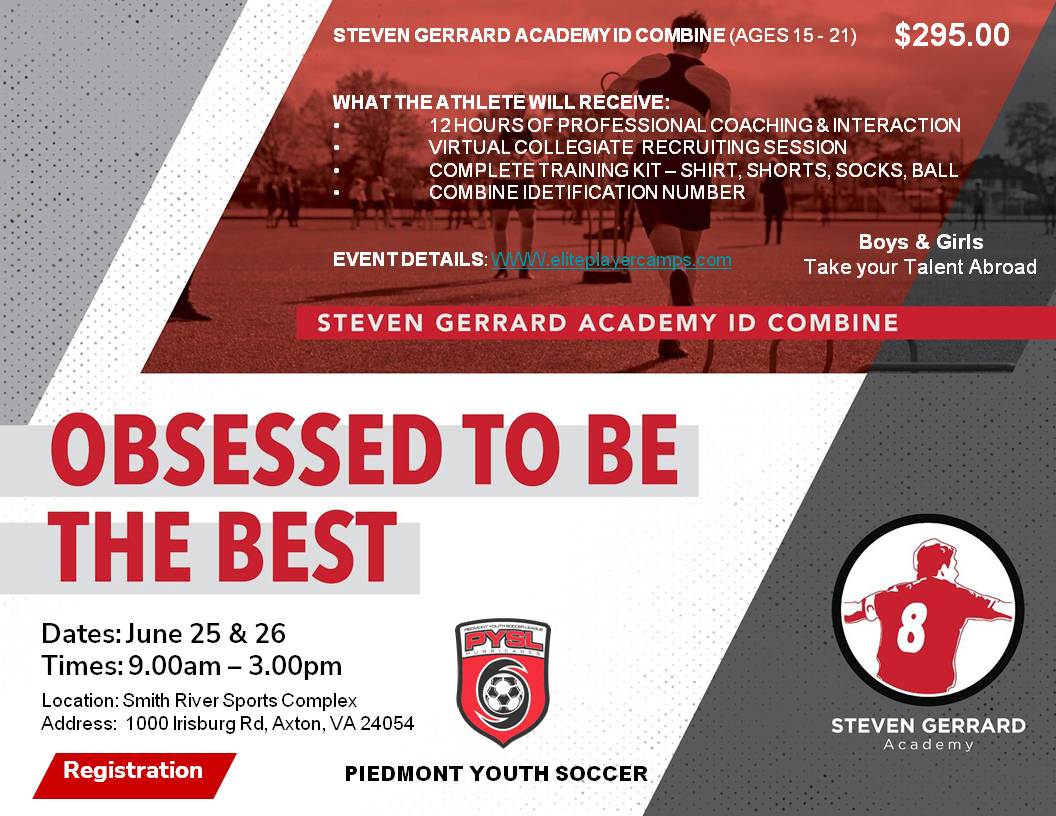 15 Hours of Professional Coaching & Interaction. Led by UEFA licensed coaches with experience in top academies, such as Liverpool Football Club.
The Complete Player Recruiting Pathway - Virtual AOS JumpStart College Recruiting Road Map
Complete Training Kit - Shirt, Shorts, Socks, Ball
ID Combine Number
Small, sided games. 11v11 games and interaction with coaching staff
Theme: College Coaching in the game Understanding individual Attacking / Defending Principles & roles in various formations. Goalkeeper – Striker session. This will bring additional attention and recruiting opportunities to these primary positions.
Reserve your spot: https:// eliteplayercamps.com/sga-id- combine/
The ID Combines are uniquely designed to provide all campers with access to our vast network of local domestic US college coaches,and the Steven Gerrard International Scouts.