PYSL Academy Evaluations (Make-Up Night)
January 26, 2022
6:00 PM - 7:15 PM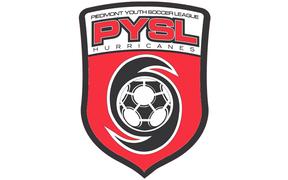 PYSL has announced the evaluation dates for the spring 2022 Piedmont Youth Academy soccer season. PYSL will be competing regionally against clubs in Blacksburg, Christiansburg, Danville, Lynchburg, Radford and Roanoke. The club will be fielding two U10 boys teams and one all girls U10 team if number of players registered allows. The goal of the PYA program is to help young players develop their technical skills against appropriate competition. The program also prepares the players and parents for the next step into the PYSL travel program.
Monday, January 10 6:00 PM - 7:15 PM: Players born in 2012, 2013, 2014
Wednesday, January 26 6:00 PM - 7:15 PM: Players born in 2012, 2013, 2014 (Make-up night)
Players should register at www.PYSLsoccer.net prior to attending evaluations. If parents have any questions about the PYA program, they should contact Logan Jones, PYSL Director of Programs, at ljones@smithriversportscomplex.com or 276-638-5200 ext. 3 or Houston Stutz, SRSC Director of Operations, at hstutz@smithriversportscomplex.com or 276-734-3643.
Click here for a downloadable PDF flyer. PYSL Academy Soccer Flyer