PYSL Travel Tryouts (Make-Up Night)
January 19, 2022
6:00 PM - 7:15 PM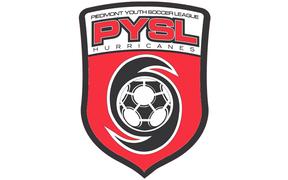 PYSL has announced the tryout dates for the spring 2022 travel soccer season. PYSL will once again be competing in the Skyline Soccer League. The club will be fielding teams to compete in the 2007 Boys, 2007 Girls, 2009 Boys and 2010 Coed age brackets. Tryouts will be divided into two nights to allow for more individual coaching as well as competition within the players' age group.
Tuesday, January 11 6:00 PM - 7:15 PM: Players born in 2009, 2010, 2011
Wednesday, January 12 6:00 PM - 7:15 PM: Players born in 2007 and 2008
Players should register at www.PYSLsoccer.net prior to attending tryouts. If parents have any questions about the travel program, they should contact Logan Jones, PYSL Director of Programs, at ljones@smithriversportscomplex.com or 276-638-5200 ext. 3 or Brennan Murphy, PYSL Technical Director, at bmurphy@patrickhenry.edu or 276-734-3643. Payment plans are available upon request to help cover costs associated with the travel program.
Click here for a downloadable PDF flyer. PYSL Travel Soccer Flyer