Crown Holdings Festival Grounds
NEWS
Crown Holdings, Inc., and Smith River Sports Complex Announce Corporate Sponsorship of Amphitheater & Festival Grounds
AXTON, VA – Crown Holdings, Inc. (NYSE: CCK) (Crown) (www.crowncork.com), and the Smith River Sports Complex are now teammates.
Crown, a leading global supplier of rigid packaging products, and the Smith River Sports Complex (SRSC) announced today that they've entered a three-year agreement for the company to be the corporate sponsor for the SRSC festival grounds and amphitheater. The sponsorship gives Crown naming rights to this area of the SRSC, which traditionally holds the Smith River Fest and many other events, and the placement of company signage on the property.
"As we join the Martinsville, Virginia region with the development of a new beverage can plant, investing in the community and its resources is paramount," said Jon Beam, Director of Marketing at Crown Beverage Packaging North America. "Across all of our global locations, giving back to our employees, their families and their neighborhoods is an important initiative. We are proud to help support the SRSC and look forward to connecting with the area."
Crown Holdings announced in January 2021 that it would open a $145 million aluminum beverage can manufacturing facility in Henry County's Commonwealth Crossing Business Centre. That facility is under construction and is targeted to open in the second quarter of 2022.
"The Smith River Sports Complex is thrilled that Crown Holdings selected our facility to make its local debut as a corporate sponsor," said Scott Prillaman, Chairman of the SRSC Board of Directors. "The company has a well-deserved reputation for being immersed in a community. To say that we are excited is an understatement."
SRSC is the pre-eminent sports facility in southern Virginia, playing host to youth, high school, college and community events from January to December.
"Corporate sponsorships are essential to our operation," said Lloyd Barber, Executive Director of the SRSC. "To have a new company enter our community and say 'We want to get involved' even before its facility is open is extraordinary. We thank Crown Holdings for its confidence in us and in this community. This is a great day for all of us."
About Crown Holdings, Inc.
Crown Holdings, Inc., through its subsidiaries, is a leading global supplier of rigid packaging products to consumer marketing companies, as well as transit and protective packaging products, equipment and services to a broad range of end markets. World headquarters are located in Yardley, Pennsylvania. For more information, visit www.crowncork.com.
UPCOMING EVENTS AT THE CROWN HOLDINGS AMPHITHEATER AND FESTIVAL GROUNDS
March 25 - Harvest Youth Board Books & Bunnies Event
April 22 - Charity League Spring Concert
April 30 - Charity League Spring Fling Festival
June 10 - Relay for Life 5K
August 19 - Smith River Fest
October 21 - 9th Annual Wine by the River Wine Festival
RENTALS
The Crown Holdings Amphitheater and Festival Grounds can be rented for almost any event you need. We book birthday parties, family reunions, church services, car shows, company employee appreciation days, school fun days, weddings, festivals, and much more.
We can help you turn any idea into a special occasion at the Sports Complex.
There are so many different activities and things to do that are already here at the complex for you. We have the area's only Evos and Weevos play stations which is a state-of-the-art playground area that builds core and upper body strength while playing! You and your guests can take a stroll around the gorgeous grounds, viewing the well-maintained landscaping and take a swing down by our pond or end up at the observation deck by the Smith River. SRSC also has a self-service golf driving range that is perfect for any golfer.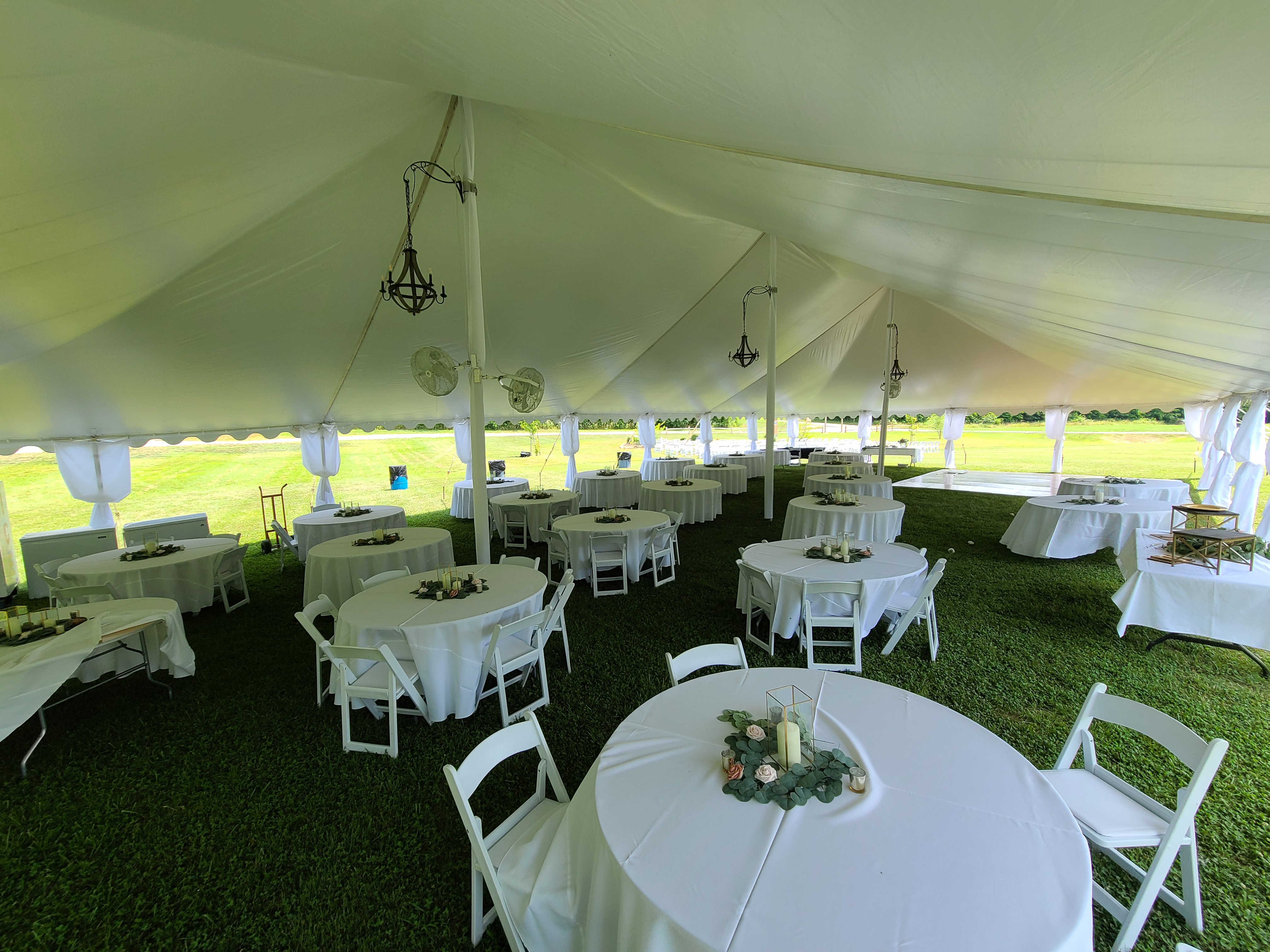 If you have an unique idea that may not be listed that doesn't mean it can't be done! It just hasn't been done yet so go ahead an give us a call to plan your next celebration! Call Director of Marketing & PR Houston Stutz at (276) 638-5200, extension 2.
Rental Fees
Full Festival Grounds (Large events) - $100 per hour or $800 per day.
Amphitheater Stage only (Small gatherings) - $50 per 2 hours or $200 per day.
RIVER ACCESS
Canoe, kayak, float, fish or even let your four-legged friend go for a swim, the river access is very user friendly with a nice gravel path and stairs leading into the water.
Next closest access points:
Frith Drive - 425 Frith Drive, Ridgeway, VA
3.0 miles upstream from SRSC. 2-2.5 hour float. Class I-II rapids.
South Martinsville - 280 Tensbury Road, Martinsville, VA
4.6 miles upstream from SRSC. 3-3.5 hour float. Class I-II rapids.
Marrowbone Creek - 2120 Eggleston Falls Road, Ridgeway, VA
2.4 miles downstream from SRSC. 1-1.5 hour float. Class I-III rapids. (This section includes Eggleston Falls)
Mitchell Bridge - 2404 Mitchell Bridge Road, Ridgeway, VA
5.8 miles downstream from SRSC. 3-4.5 hour float. Class I-III rapids.